Specially commissioned artist posters released quarterly
"I generally always look for a narrative when I'm approaching my posters. A kind of storytelling.
When I took this on, I did what I usually do and read through many song titles and lyrics to look for a spark.
Since Gord was such a storyteller as well through his lyrics, it was an easy fit.

I momentarily dabbled with New Orleans is Sinking, as I had just returned from there just by chance, and the city was still locked in my head.

However, I kept going back to Ahead By A Century, it's themes calling to me visually.
After some web walking I found out this was the last song the band ever played together, as they took their final bow in front of all of Canada. Videos of emotional fans from across the country just hit me internally.
I knew then I had to honor that. And hopefully the poster is successful as a result."
Pat Hamou

Pat Hamou bio:
Pat Hamou is a Montreal based illustrator and artist with years of experience working primarily with the music industry. Cutting his teeth early providing t-shirt and poster artwork for bands who were also friends and roommates, independent record labels and promoters also started to reach out during the burgeoning DIY years of the mid to late nineties, and experience and lessons were learned while on the job. In this period, he made literally hundreds of street posters for local shows, mostly the cut and paste variety - for the sake of speed and necessity - his exhibition space telephones polls and record store walls. Back then it was still the best way to get the word out.

Over the last few years, Pat has worked with many clients providing poster artwork for the ever-popular limited edition screen-print gig poster market. A short list would include the likes The National, Jack White, The Black Keys, City And Colour, Childish Gambino, Leon Bridges, Phish, The Kills and many others. He also works regularly with renowned promoter Evenko, providing poster and branding artwork for their major festivals like Osheaga, Heavy MTL and the newly established Lasso Festival.

http://www.pathamou.net
18 x 24" screen print on cougar 10pt white paper. Individually numbered
10 vintage posters unearthed from our vault.
Available by Raffle (waffle) only. Net proceeds from this raffle will be donated to the Seeds of Hope Foundation.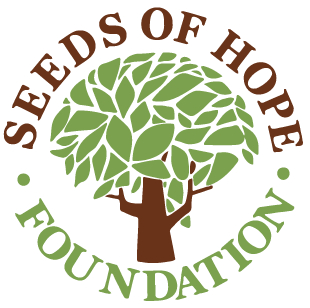 Original Hand Silkscreened 13" X 19" - 2002 At The Fillmore posters.
Only 1 ballot per customer allowed - duplicate orders will be refunded. Limited to 250 ballots for 10 winners - awarded once all ballots are sold. Winners will be contacted directly via email. No other purchase is necessary.
"We always looked forward to gigs at The Fillmore. It was and remains a truly iconic venue for both band and audience (we actually measured our spacing on the stage there and used that as a template to be replicated wherever possible). One of the things that made each show there such a special occasion was their long-standing tradition of creating show posters. A look through the poster art of the Fillmore, through the years, is a tour through the history of both modern music and graphic art. "
Rob Baker
Reimaged gig posters that never were.
The Tragically Hip Poster Collectors Group is a fan run community built as a place for buying, selling trading and discussing The Tragically Hip Concert Posters and Gig art.